2019 Emcees
Lyndy Phillips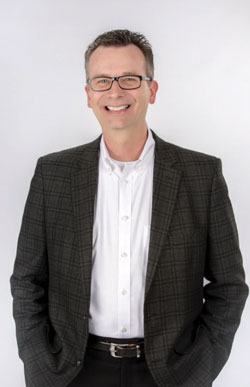 Lyndy Phillips grew up in the farming community of Darrouzett, Texas, where he developed his creative and humorous imagination and began performing for audiences at the age of seven. Along the way, Lyndy learned how to tell humorous stories, participating in UIL Poetry and Storytelling competitions, and he also developed his sleight of hand skills while performing for family and community events.
An ordained minister, Lyndy served as Executive Director of Development for an international marriage
ministry and television program based in Dallas, Texas. Prior to that, Lyndy served more than 15 years in the local church as a youth pastor, associate pastor, and church elder. Today, Lyndy speaks across the country for associations, companies, and organizations with his "Laugh More. Stress Less." program (LaughMoreStressLess.com).
Lyndy and his wife currently live in the Dallas/Fort Worth area and volunteer with Network to Help ministry, opening their home to missionaries on furlough and others who need temporary housing. They are proud parents to two grown children, Lezlie and Taylor, and two dogs, Pepper and Zuzu. (And, they're ready for grandkids!)
David Ferrell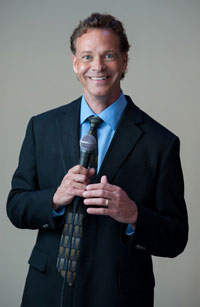 For over 20 years, comedian David Ferrell has shown audiences that comedy can be clean and funny! A three-time nominee for Inspirational Comedian of the Year by ICM, David can be heard on Sirius/XM's "Laugh USA," and he was also named one of five "Hot Acts in America" by Event Solutions Magazine. David is a multi-time nominee for Comedy Act of the Year by the Inspirational Country Music Awards, sharing the honor with Mark Lowry, Dennis Swanberg, Chonda Pierce, and some of the biggest names in Christian comedy. He is one of the most active touring Christian comedians working today, performing well over 150 dates a year.
Rex Tonkins, Prayer Leader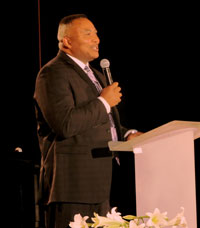 Rex Tonkins grew up in North Carolina and serves as the State Coordinator for Billy Graham Evangelistic Association and the State Coordinator for the National Day of Prayer. He received a Master of Arts from the University of Phoenix and a Bachelor of Arts from Lenoir Rhyne University. Rex and his wife Vickie spent almost three decades leading youth ministry and evangelism across the United States. He is also Co-founder and Director of The Destiny Project, Inc. (youhaveadestiny.org)
Register Online
Monday, April 15, 2019
Wednesday, April 17, 2019
---
Hyatt Regency Greenville
(864) 235-1234
220 North Main Street
Greenville, South Carolina 29601