2014 Showcase Speakers Included:
Cheryl Ladd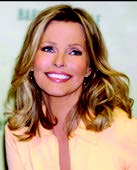 Cheryl is known for her work in television, film and Broadway. She is most known for being one of "Charlie's Angels". More recently she played Ian McCormack's mother in the movie The Perfect Wave. Her body of work is extensive and we are thrilled to hear her testimony on "Answered Prayers".
Todd Morris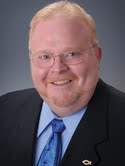 Todd Morris works with the Hip, Historic..Almost Heaven Charleston, WV CVB. Topdd is also the Youth Pastor at the Oakland Church of God in Smithers, West Virginia. Todd was ordained as a minister by The West Virginia Ministries of the Church of God in November of 2009. He holds a degree in Printing from West Virginia University Institute of Technology in Montgomery, West Virginia. Todd was also given the prestigious "Alumni of the Year Award" by his alma mater in October 2009.
Todd is married to his lovely wife Vickie and they share their love with their son D. J. (David James). Todd enjoys hunting and fishing with his son and his father Bob.
Fritz Klein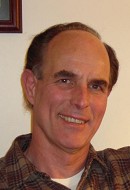 As recently seen in the New York Times, the History Channel, the Discovery Channel, C-Span, and USA Today! With over 25 years experience as an actor, speaker and entertainer, Klein is known internationally and across America! Why settle for less than the best?
Hattie Kauffman

A member of the Nez Perce tribe, Hattie is the first Native American to ever report for a national network news broadcast. In two decades of reporting for first ABC and then CBS news, she covered many of the major news stories at the time.
Hattie's testimony is the gripping story of her life that forces her to face all that she's been running from and to finally rely on God.
Marie Monville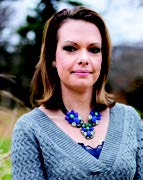 In 2006, a milkman went to an Amish schoolhouse and shot 10 girls. Five died. The shooter then took his life. Marie was the shooter's wife.
Marie will share her testimony, forged while moving through unthinkable circumstances, into the unfathomable love of the Father. She learned "When all other lights go out, He still shines!"
Ian McCormack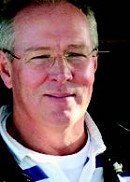 Ian was our featured speaker in Vail last year. Many asked for him to return.
Ian was born in New Zealand and traveled the world surfing. He was stung by 5 box jellyfish in 1982 while night diving for lobster. He died and saw hell and then the Lord in His glorified form (Rev. 1:13 - 18) The Lord allowed him to come back after being dead for 15 - 20 minutes. He awoke in the morgue and walked out of the hospital the next day.
He has been sharing his testimony in over 60 nations the past 30 years.
Showcase Musical Guests Include:
Lance Garrett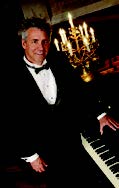 Lance is a born again Christian of 47 years and is grateful for the gift of "playing by ear" and attributes his talent to God's favor. He has a passion for music and is a delight to listen to. Lance's greatest goal is that God is honored through his music.
D'Vine Favor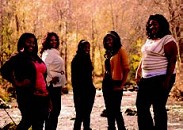 The Davis Sisters are a local gospel/contemporary singing group that consists of 5 sisters who grew up singing together with their family. The Davis Sisters now use their musical talents to sing throughout their community and the nation. Some of their involvement includes weddings, community events, conventions, musical productions, and concerts.
Showcase Comedy Guests Include:
Cleto Rodriguez
Born and raised in San Antonio, Texas, Cleto Rodriguez is living his lifelong dream of becoming an elite stand-up comedian.
Rodriguez has been performing since 1995 and has worked with comedians George Lopez, Carlos Mencia, Daniel Tosh, Wayne Brady, Brett Butler, Tim Hawkins and Bob Smiley. He has even opened for living legend B.B. King.
Mike Goodwin

Considered "one of the brightest young minds in Christian Comedy," Mike Goodwin has a heart to bring strength and healing through joy to the Body of Christ. That's why he's dedicated his comedic gift and wit to a style and delivery that is as clean as his bowtie...
Rich Praytor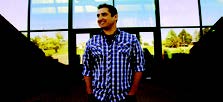 Rich Praytor is more than a stand up comedian. He's an author, speaker, filmmaker and all around nice guy. He's entertained audiences throughout the world through his art of comedy and storytelling.
Rich began his journey in the comedy world just after graduating college at the University of Texas at El Paso. He packed his suitcase and with $500, made the 12 hour trek via I-10 to Los Angeles. But after only two months in Los Angeles, he almost gave up. "I did not like LA when I first there. Every comedy club I went to was filled with disgusting humor, foul jokes and washed up actors. I didn't want to end up that way." Praytor pressed on, eventually meeting other liked minded funny people who were grounded in faith and wanted to make people laugh. "I prayed Lord, this desire is something you've put in me. Please send people my way."