2017 CMCA Louisville, KY Showcase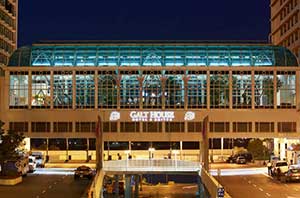 When: Tuesday, May 09, 2017 - Thursday, May 11, 2017

Planner Room Link:

Planner Block

Supplier Room Link:

Supplier Block
Registration Cost:
Meeting Planner - $60
Supplier Member Cost - $1750
Non Member Supplier Cost $2000 (includes 1 year membership)


Financial Assistance is Available to Qualified Planners.

Request it when registering and a form will be sent to you.
Download the 2017 Show Program
CMCA May 2017 Show Program email.pdf, 5.3 MB
(Requires Adobe Acrobat )
Open or Download the 2017 Showcase Promotion
CMCA 2017 Galt House Showcase.pdf, 3.3 MB
(Requires Adobe Acrobat )
Our program will include
Reverse Tradeshow - The meeting planners will sit at the tables and the suppliers can visit with the planners they wish to. The suppliers will be given the planner profiles. Because our ratio of suppliers to planners is less than 2 to 1, preset appointments are not necessary. You can talk to whom you wish for approx. 8 minutes then move to the next planner.

Education: We will have a wide variety of educational sessions available on Wednesday and Thursday. Many will offer CEUs.

Speakers & Music: You will enjoy quality Christian speakers and entertainment.

Fellowship: Suppliers and planners will be together the entire event, thus creating multiple times for fellowship and building relationships.

Prayer Times: Optional prayer times are available in the morning and evening to pray for individual requests.
Program
Our program will begin with dinner on Tuesday evening and go through Thursday evening.

You can arrive on Monday, if you wish. Our program will begin after 5 pm on Tuesday night. Tuesday, there will be pretour options to the Muhammad Ali and Louisville Slugger museums. Our program will end at the iconic Kentucky Derby Museum and Churchill Downs.

Pre-Tours

For those that are at the Galt House Hotel early on Tuesday, there are two optional museum tours available. One is to the Louisville Slugger Museum and the other is to the Muhammad Ali Museum. Both museums are self guided walking tours. Tickets will be at CMCA's registration desk. You can do one tour or both tours, if your time allows. To do both tours, allow at least 4 hours to walk to the museums and do the tours. This means you will need to be at the Galt House around noon to do the tours and return to the hotel in time for the start of CMCA.
Transportation
You can fly into Louisville airport. There is an airport shuttle. Information will be available soon.
Airlines
Southwest Airlines – Christian Meetings and Conventions Association
Beginning on February 15, 2017, Christian Meetings and Conventions Association conference attendees will receive a discount and bonus Rapid Reward points from Southwest Airlines through our SWABIZ® account. Southwest Airlines is offering an 8% discount off Anytime & Business Select® fares and a 2% discount off select Wanna Get Away® fares for travel to and from the conference. Book your travel between February 15, 2017 & April 21, 2017 to take advantage of the discounted rates. (Discounts are available for travel May 5, 2017 through May 14, 2017.)

Click here to take advantage of the discounted rates and book now!

By flying Southwest Airlines, as a Christian Meetings and Conventions Association traveler, you will also receive the following benefits:
50% bonus Rapid Reward points for your travel to & from the convention with Rapid Rewards # added to your reservation. To enroll in the Rapid Rewards program, visit www.southwest.com/corporaterapidrewards
No baggage fees (first two bags)
No change or cancellation fees
No peak travel or fuel surcharges
Consistently ranked the "Best in Customer Service" by DOT
To take advantage of this offer, click on this link: https://www.swabiz.com/flight/search-flight.html?cid=99772540